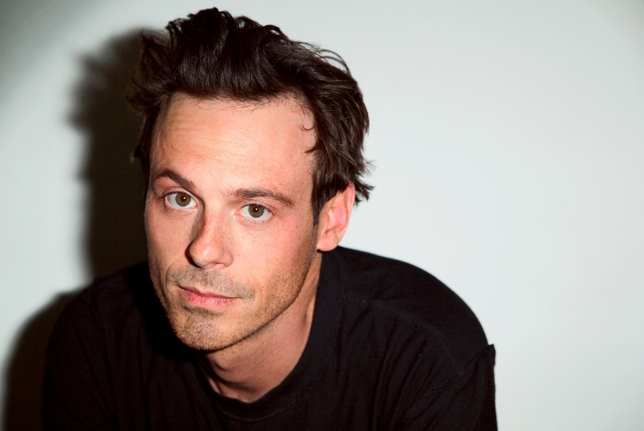 Desde que fue anunciado su casting en 'Batman V Superman: Dawn of Justice', Internet ha especulado sobre el posible papel de Scoot McNairy, dado el secretismo que rodeó su contratación.
Pistas:
- Cuando se oficializó que era parte del elenco de BvS'Batman V Superman: Dawn of Justice', nunca se aclaró si era un personaje nuevo de la película o uno de DC Comics.
- Esta foto:
Al parecer los "calcetines verdes" dan la apariencia de una amputación o de una prótesis metalizada relacionada con Metallo o con alguna víctima de la Máquina Planetaria. Y llegó a estar rumoreado que pueda ser algo relacionado con los efectos especiales de Flash (muy rebuscado y poco probable, lo sé.)
Nuestros candidatos:
* Dr. Will Magnus. Sí el creador de los Metal-Men. ¿Por qué? Pues muy sencillo, el desarrollo de una película sobre los Metal-Men fue anunciada por un ejecutivo de Warner Bros, y confirmada la presencia de Cyborg, esto nos hace pensar que éste pueda ser el papel que Scoot McNairy esté interpretando.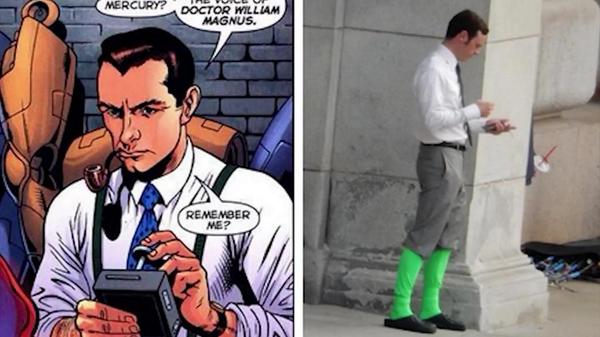 * Niles Caulder "The Chief": líder de la Doom Patrol: encaja con la descripción física (imposibilitado de las piernas) y es uno de los que más ha sonado como una posibilidad.
*Hank Henshaw: pueden alterar un poco su origen, y hacer que sea víctima de los eventos de 'El Hombre de Acero'. Y un experimento para que recupere parte de su cuerpo, sea convertido en Cyborg Superman.
*Metallo: lo mismo que le pudiera suceder a Cyborg Superman sólo que éste busque recuperar también parte de su cuerpo perdido y termine siendo engañado por Luthor convirtiéndolo en más metal que humano.
Y vamos con los menos probables como es el caso de Flash. También se ha especulado que puede ser Hermes, "el mensajero" perteneciente a la mitología de Wonder Woman.
Aunque también puede ser un personaje que sea creado para este nuevo universo, no hace daño preguntarles...
¿Quién creen que termine siendo el personaje de Scoot McNairy?