Un fan en Detroit ha informado a los sitios Batman-News.com y a HernyCavillOrg que Henry Cavill y Amy Adams fueron vistos en el set de BvS: Dawn of Justice.
Este dice que el día 11 de Junio filmaron algunas escenas. Que el vió a Henry Cavill con el traje de Superman cubierto con una tela negra. No tomó fotos. Pero explica que vió una porción de la S y sus botas, sin mencionar su guapa cara. También dice que vió a Amy Adams por un breve momento en el mismo set.
Y suponiendo que esto sea real. ¿Será momento de que nos revelen el traje de Superman antes de que se cuelen fotografías por fanáticos?
Vlykogiannis
publica esta foto que el equipo de producción de BvS: Dawn of Justice estuvo en esta locación de Detroit.
Universite of Muscle
ha publicado un par de fotos poco relevantes en cuanto a lo visual pero algo interesante en relación a una pequeña filmación en '
Batman V Superman: Dawn of Justice'.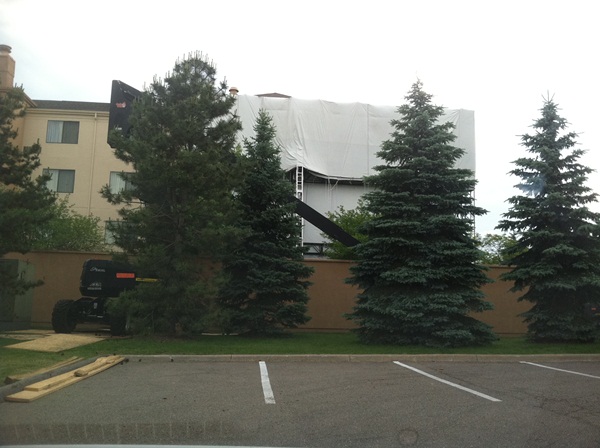 El informante explica que puede ser que tengan en mente algo visualmente apropiado para Metrópolis o Gotham.
Habrá que ver si esto es en verdad cierto y salen después más fotos que lo confirmen.